Oil Conservation
Engineering COmpany
Utilizing only the highest quality castings and parts, OCECO equipment is known worldwide for durability and advanced engineering. Where safety counts OCECO equipment can be found, in wastewater facilities, liquid and gas storage systems.
Explore OCECO's complete line of Vent Valves.
Series 94 vent valves are the most versatile, high performance valves on the market today! The outstanding feature of the Series 94 is that it's designed to accept modular configurations for virtually any venting application. Body castings are assembled into the required configuration by means of a unique clamping device. The clamp not only provides a tight seal, but it also allows fast and easy disassembly of the valve for fast change-over, inspection or maintenance.
Rely on OCECO's Water Draw Off Valves.
The OCECO Types V-143 and V-144 Water Draw Off Valves are the most widely specified valve, of their type, in the industry. These double poppet valves are packless and feature high flow even at low pressure. Close attention to the design and manufacture of each component has resulted in the highest quality product available.

Reliable, flame arresting designs.
Fabricated OCECO Flame Arrestors are designed for special applications where corrosion, high flow capacity and minimal pressure losses are a consideration. Flame Arrestors should be installed wherever flammable vapors, such as those encountered in waste gas lines or incineration system piping, may become ignited.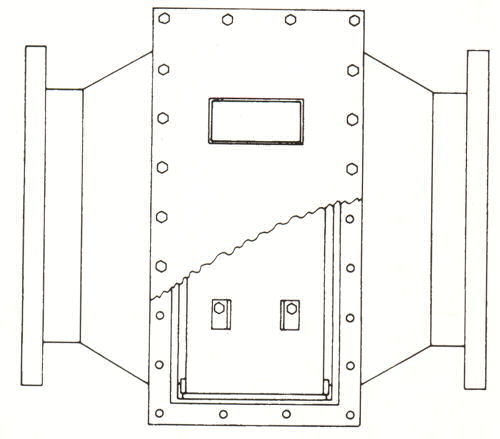 Versatile product applications.
OCECO offers a wide range of product types to suit your industrial applications, including Floating Suction, Steam Jacketed Products, Swing Lines & Joints, and Cable Sheave Brackets.
OCECO was the first supplier of a complete line of venting and tank fitting equipment. The name "OCECO" is an abbreviation for Oil Conservation Engineering COmpany, which started in Cleveland, Ohio in the year 1921.